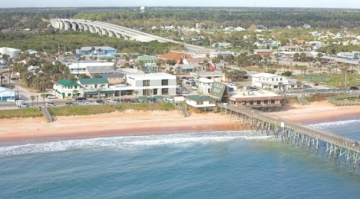 Living in Palm Coast, Fl.
Live a vibrant lifestyle in Palm Coast, Florida. Natural enviroment go hand-in-hand, with 13 + beautiful parks, 125 + miles of connecting trails and paths for walking/biking, abundant fishing and boating, year round running series, and world class tennis and golf. Palm Coast is ideally situated along the Atlantic between St. Augustine and Daytona Beach, each one half an hour away. Orlando is less than 150 miles away.
Money magazine, a publication of Time Inc., selected Palm Coast as being "Best for Water Lovers", as a part of its retirement feature. Also, voted "America's 50 best cities to live in."
Palm Coast features; arts & culture, climate, recreation, dining, shopping, and so much more.
...